AWARDED

FREE QUOTE

Why
Outsource
When you want your business to stand out in the fierce competition of the global market, and see your brand flag fluttering way on top, there is much more to be done than just optimizing efficiency, cutting costs and providing great customer service!
You need to focus on your core business and eliminate all worries relating to manpower management, infrastructure costs, hardware issues, etc. Time is also of essence and to reach your goals within the timeframes, you need the right people with the right skills. Hence, the one word answer to take care of all the above issues and sharpen your competitive edge in the race is through outsourcing.
Here are some reasons why should zero in all the more for Outsourcing !

Long Term Cost savings
of upto 50%

Own Full Rights of IPR
& Source Code

Scale Resources up, down or
discontinue AT WILL

Benefits from hiring domain
and specialized experts

Monitor daily progress & have full control over project

Eliminate worries for hardware upgrade & software licensing

Zero spend on infrastructure
& capital costs

Focus on core business
Why
work

with us

Our Dedicated Hiring Solutions seamlessly integrates with your own development facility and ensures expert and reliable professional services with significant cost savings (nearly 60% of your expenses). Combining the efforts and skills of a highly experienced team along with predictability of a well-documented process, our offshore dedicated teams are a perfect answer to your outsourcing requirements.

We become your extended and virtual back office as our developers work exclusively on your project - 8 hours per day and 22 days a month. They not only report directly to you but also provide daily updates, periodic demos and can be communicated through skype, email or phone depending on your convenience. This eliminates your need and time spent to recruit full time employees and its associated costs.
17 YRS OF EXPERIENCE & DOMAIN EXPERTISE
Gain from our experience of over 17 Years along with in-depth domain knowledge of diverse verticals and industries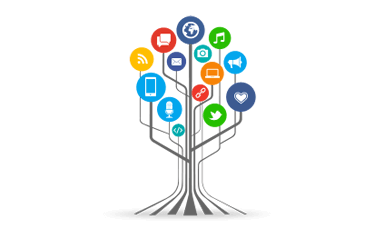 Gain from our experience and best practices built over 17 Years along with rich experience and in-depth domain knowledge spread across a wide spectrum of internet technologies, diverse verticals and industries. We solve real problems with beautiful code and business.
OVER 800+ SATISFIED GLOBAL CLIENTS
We have catered to over 800 + valued clients spread across 33 countries which include start ups to Fortune 500 companies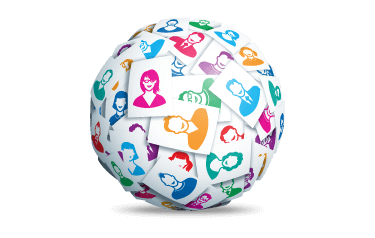 Over the last 17 Years we have catered to over 800 + valued clients spread across 33 countries. Our clients include individuals and start ups, small and medium corporate and even the Top Fortune 500 companies like Citibank, Standard Chartered, Daimler Chrysler, Ametek, etc. Our motivation comes from feedback of hundreds of satisfied clients across the globe.
MATURED PROCESS WITH QUALITY DELIVERABLE
Matured processes built over 17 Years of experience and expertise ensures timely delivery of quality solutions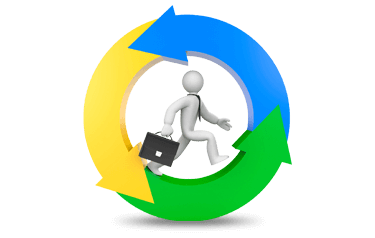 Benefit from our best practices and matured processes which has evolved over 17 Years to ensure timely delivery of quality solutions commensurate with international standards and best practices. We follow Agile Scrum Methodology to ensure faster deliverables and a better ROI for you.
SKILLED TEAM OF 350+ GEEKS
350+ well-qualified experts with in-depth domain knowledge and rich expertise across a broad spectrum of internet technologies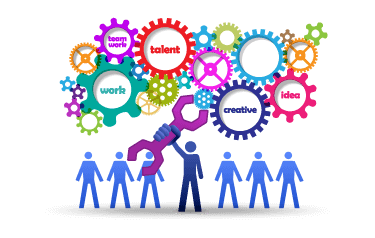 Through careful selection and screening we have built a team of over 350+ well-qualified experts with in-depth domain knowledge and programming brilliance across a broad spectrum of internet technologies. You can choose and customize your own team to work on your venture by conducting a skill test or interview. We also provide you with unmatched flexibility to enable scale up or down your team according to your specific demands and needs.
MONITOR DAILY PROGRESS WITH FULL TRANSPARENCY
Get daily updates, time sheets, weekly project demos and stay updated on project development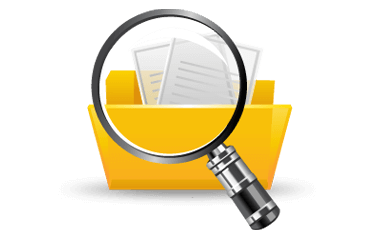 Throughout the project life-cycle you will get daily updates and time sheets and even have daily scrum meetings to enable monitor daily progress and avoid any communication gap. We create a task list using Microsoft Project Plan and with which you can track your project milestones. Also every week on a pre-assigned date of your choice, we provide you with a project demo to show you the visual progress of your project and even conduct a sprint planning meeting to discuss about the next week's tasks.
OWN IPR, SOURCE CODE & ENSURE CONFIDENTIALITY
Own full rights of IPR and source code and you can even execute NDA to ensure confidentiality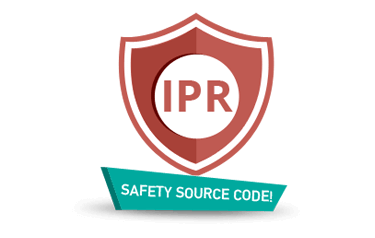 You own full rights of IPR and source code and work in a highly secure environment. You can even execute a Non-Disclosure Agreement to ensure confidentiality and eliminate the worries of undertaking any hardware upgrade and software licensing.
HIRE ONE & LEVERAGE BENEFIT OF MANY
When you hire a developer from us, you leverage the collective knowledge of our 350+ expert developers.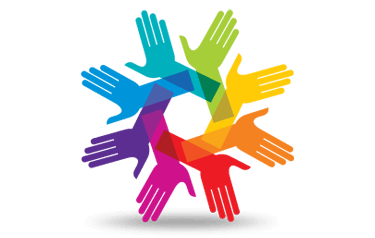 When you hire a developer from us, you don't just get one person. You actually get an entire army of experts who are fully equipped to execute your work with finesse and see it through to completion. Your designated developers can at any point leverage the collective knowledge from our team of over 350 expert developers to resolve and deal with the problems effectively. Hence, not only do you get better results with the collective knowledge but at the COST OF ONE you get the KNOWLEDGE & BENEFIT OF MANY!
SAVE UP TO 50% WITH OUR COMPETITIVE PRICING
Save up to 50% on your long term costs and ensure a better ROI with our competitive pricing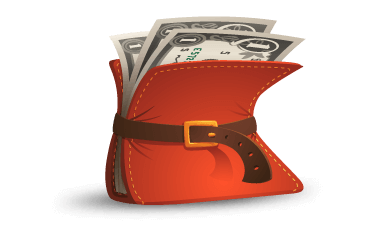 Save up to 50% on your long term costs by hiring/contracting our developers to provide customized and quality web and mobile solutions at extremely competitive prices.
AWARD WINNING ONE STOP SHOP
Get an end to end web, mobile and internet marketing solution from a single window relationship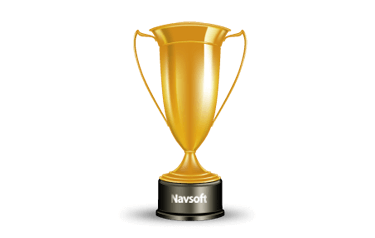 You get end to end web, mobile and internet marketing solutions from a single window relationship, ensuring seamless and strategically aligned service delivery besides making it easier for you. As a matter of fact we have recently being also chosen by Nasscom as an Emerge 50 company and are also Microsoft Certified Gold Partners.
EASY COMMUNICATION AND SUPPORT
Communicate directly and at any time via skype, instant messaging, email or phone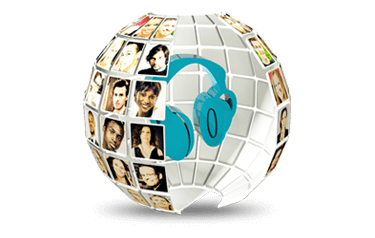 Better communication leads to a better understanding of your project goals, and a far better and faster end result. You can communicate directly with your Project Manager/Team Lead or even the developer via skype, instant messaging and email or just pick up the phone. We even provide you with mobile numbers of our key personnel so that in case of any emergency they can be reached at any point. We also have escalation models to ensure your issues are handled in a timely manner.
FLEXIBLE ENGAGEMENT MODEL
Hire/Contract our developers on full time, part time or hourly basis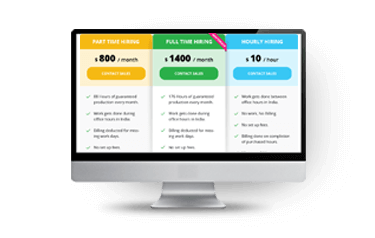 You can hire/contract our developers and choose from various experience levels (Elite, Veteran, Fresher) that are most ideal for your specific requirements on either full time, part time or hourly basis. Not only that you can scale up, down or even cancel at any time.
STATE OF THE ART INFRASTRUCTURE & SECURITY
Robust Infrastructure that houses the latest in technology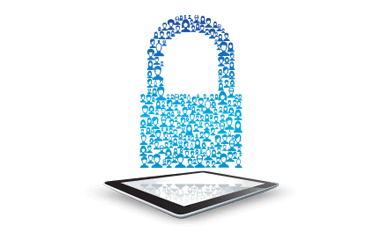 Whether it is our dedicated servers or our fully secured LAYER 7 Firewall offering 24*7 protection, our infrastructure is designed with stringent correctness, absolute efficiency, reliability and maintainability for all essential applications. With round-the-clock emergency and disaster recovery facilities, the physical safety of our infrastructure along with all it's data are completely secure. In addition to safety, it's the quality and performance of the most advanced cutting-edge technology that our infrastructure employs which makes all the difference at the execution level.
800+ Global clients
love working with us