AWARDED

FREE QUOTE

Select from our
various solutions
Hire Dedicated Ruby on Rails Developer
Ruby On rails helps you to derive the maximum advantage for your business with high-end custom solutions using developer friendly, insightful and object-oriented language.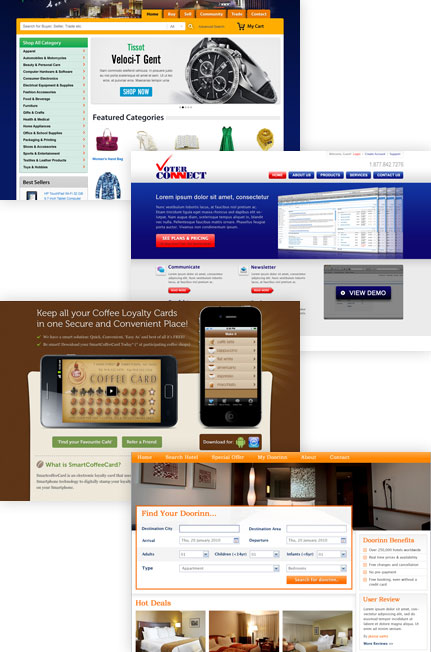 WHY SHOULD YOU HIRE RUBY ON RAILS DEVELOPERS FROM NAVSOFT?
NavSoft has a team of high-quality Ruby on Rails Developers who are well versed with technologies to deliver custom solutions for all types of businesses. After all Ruby on rails is a tremendously developer friendly, insightful and object-oriented language with properties inspired from PERL, Python, Small talk, Lisp. You should hire our RoR developers because of the following reasons.
Quality Rails Development at Affordable Costs

Our ROR experts have extensive experience in Linux / Windows, Apache / Unicorn, MySQL / Mongo, ROR & AJAX / Ext JS

Our expert Rails professionals can help you leverage the advantages of Ruby on Rails.

Our experts derives its expertise in RoR technology from their experience of varying applications and industry coverage.

Proven methodologies and development strategies to meet the goals of quality without missing deadlines.

Transparent work process and ability to track progress by milestones.

Expertise in serving iPhone / iPad applications to clients through ROR web services.

Well Structured high code quality and high development speed.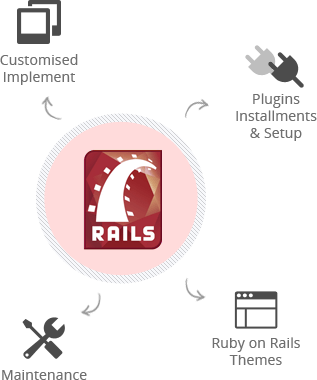 REASON TO CHOOSE RUBY ON RAILS
Ruby on Rails is an open source web application framework for the Ruby language. It uses the Model-View-Controller (MVC) architecture pattern to organize application programming. Ruby on Rails features several tools intended to make commonplace development tasks easier "out of the box".
Ruby on Rails is an open source framework which is absolutely suitable for quick execution of the project and rapidly add features.

RoR framework is absolutely easy to work with and attracts talented engineers and developers.

RoR has thriving community that contributes extensively to the platform, keeping it viable and useful.

Rails is a very mature, with support for multiple databases and operating systems as well as extensive software libraries.

Developing in Ruby on Rails means: Less code, Less configuration data, Functionality development quickly, Developing new functionality incrementally and Integrated testing.

There are three core principles behind the Ruby on Rails framework: 1. don't repeat yourself! 2. Convention over configuration 3. Quick turn-around time.
Why
work

with us

16 Years of experience & Domain Expertise

Gain from our experience of over 16 years along with in-depth domain knowledge of diverse verticals and industries

Over 800+ satisfied Global Clients

We have catered to over 800 + valued clients spread across 33 countries which include start ups to Fortune 500 companies

Matured Process with Quality Deliverable

Matured processes built over 16 years of experience and expertise ensures timely delivery of quality solutions

Skilled Team of
350+ Geeks

350+ well-qualified experts with in-depth domain knowledge and rich expertise across a broad spectrum of internet technologies

monitor Daily Progress with full transparency

Get daily updates, time sheets, weekly project demos and stay updated on project development

own IPR, Source Code & Ensure Confidentiality

Own full rights of IPR and source code and you can even execute NDA to ensure confidentiality

Hire one & Leverage Benefit of Many

When you hire a developer from us, you leverage the collective knowledge of our 350+ expert developers

Save upto 50% with our Competitive pricing

Save upto 50% on your long term costs and ensure a better ROI with our competitive pricing

Award winning one
stop company

Get an end to end web, mobile and internet marketing solution from a single window relationship