Software development outsourcing is a rapidly growing industry, with a market size that is expected to reach $85 billion by 2025. Companies of all sizes and industries are using 'outsourcing' as a way to save time, and money, and improve their software development efforts. But what exactly is outsourcing software development, and why are so many companies embracing the process?
Table of Content:
Introduction
Why Should You Outsource Software Development?
Cost Effective Solution
Access to Global Talent
More Focus on Core Business
Flexibility and Scalability
Conclusion
Outsourcing software development refers to the practice of hiring a third-party service provider to handle software development activities that are typically performed in-house. This can include software design and development, testing and maintenance, drafting reports, etc.
Here, we will explore why companies outsource software development and how it can help organizations achieve their business goals more effectively and efficiently. We will also take a close look into reducing labor costs with outsourcing.
You must know that reduced overhead costs provide access to expertise, allow organizations to focus on their core businesses, and offer flexibility as well as scalability. With real-world examples and statistics, we will provide a clear overview of the benefits of outsourcing software development and help businesses make informed decisions about their software development efforts.
Why Should You Outsource Software Development?
Outsourcing is proven to be beneficial when you need to develop high-quality projects with a reduced turnaround time. Here we have mentioned all the major business components that outsourcing aids. Have a look.
Cost Effective Solution
Cost-cutting is one of the crucial reasons for companies to outsource software development projects. While outsourcing, you get-
1.1 Lower Labor Costs
When you outsource software development to countries with lower labor costs, it can result in significant savings on employee wages, benefits, and other employment-related expenses. For example, outsourcing software development to countries like India or the Philippines, where the cost of living and average salaries of expert software developers are lower, can result in savings of up to 60% compared to the cost of hiring in-house developers in developed countries.
1.2 Reduced Overhead Costs
The practice of outsourcing software development projects can also reduce the overhead costs associated with maintaining a large in-house team of expert software developers. These costs may include office space, equipment, utilities, and other expenses associated with maintaining a work environment. By outsourcing software development, businesses can save money on these expenses and reduce their overall operating costs.
Access to Global Talents
When you use all available gateways to outsource software development projects, you get access to a wider pool of expertise and knowledge, which can result in several benefits.
2.2 Specialist Skills and Experience
By outsourcing software development, businesses can tap into a global talent pool of expert Software developers and access specialist skills and experience that may not be available in-house. This allows businesses to take advantage of the expertise of highly skilled and experienced software developers, which can result in improved service quality and faster delivery time.
2.3 Latest Technologies and Tools
Outsourcing partners are often at the forefront of the latest technologies and tools and have the resources and experience to implement them effectively. This allows businesses to utilize the latest development techniques and stay ahead of their competitors.
More Focus on Core Business.
As an organization, you can focus on your core businesses by freeing up time and resources that would otherwise be spent on software development activities while outsourcing those to experts.
3.1 More Time and Resources for Core Operations
By outsourcing, businesses can allocate more time and human resources to their core operations and focus on their core competencies. This can result in improved efficiency and effectiveness and allow organizations to better serve their customers and achieve their business goals.
3.2 Increased Profitability
Outsourcing also allows you to achieve cost savings and improved efficiency, which can result in increased profitability and greater market share. You can also focus on the main components of your business and allocate resources exactly where they are needed. It will result in improved performance and higher levels of success with good ROI.
Flexibility and Scalability
You can achieve greater flexibility and scalability by incorporating outsourcing as a culture in your system. It's because you get-
4.1. Flexibility in Resource Allocation
Organizations can adjust their software development resources as needed while outsourcing. Without incurring the costs associated with hiring and training additional in-house staff, you can leverage your other business operations. This flexibility allows you to respond to changes in market demand or project requirements and allocate resources where they are required the most.
4.2. Improved Capacity for Growth and Expansion
As a business owner you can improve your capacity for growth and expansion by outsourcing the development tasks. Outsourcing partners are often able to provide additional resource support and expertise as needed, allowing you to scale your software development efforts as the business grows.
Conclusion
It can be a tough decision for startups and organizations to rely on outsourcing partners. But, once you find partners from reputed platforms and reliable sources, you get security on task completion. However, it's always better to provide a clear demonstration of your requirements to the professionals before you get them onboard. Now you already know the benefits of outsourcing, as mentioned above. If you have further queries, drop us a comment. Thanks for reading!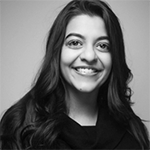 Author
Shivantika Rungta
Shivantika Rungta is a Vice president of Marketing and Sales at Navigator Software Pvt. Ltd. With over 6+ years of experience in digitally enabled marketing space and as a thought leader and speaker on all topics marketing trends, tech business ideas and sales, she is passionate about bringing disruptive topics to marketing trends, business, barriers to adoption and harnessing business impact across all areas of the value chain.