Businesses are continually looking for methods to improve their e- commerce operations and offer remarkable customer experiences in today's fast-changing digital market. SAP Commerce Cloud is one solution that has grown significantly in popularity. This enterprise-grade, cloud-based e-commerce platform was created by SAP, a world leader in software solutions, and gives companies a full range of tools and capabilities to design, run, and improve their online shops and digital experiences. In this blog, we'll examine eight essential SAP Commerce Cloud facts and examine how using it might completely change your e- commerce approach.
In recent years, the global e-commerce market has grown at an exponential rate. The unprecedented $4.28 trillion in worldwide e- commerce sales in 2020, according to Statista, is expected to rise to $5.4 trillion by 2022. Businesses have tremendous opportunity to build their online presence and reach a worldwide client base thanks to this rapid growth. But in order for businesses to stay ahead of the competition and meet escalating customer demands, they need a strong e-commerce platform.
In this blog post, we'll examine eight important SAP Commerce facts, including its features, integrations, advantages, and disadvantages. Let's start now!
Table of Content:
What is SAP Commerce Cloud?
Global leader in software solutions SAP created SAP Commerce Cloud, an enterprise-grade, cloud-based e-commerce platform. It offers companies a whole range of resources and tools to build, run, and improve digital experiences and online marketplaces. Delivering personalised client experiences, streamlining operations, and increasing income are all made possible via SAP Commerce Cloud.
What is possible with SAP Commerce Cloud?
Businesses may create and maintain feature-rich e-commerce websites and applications with the help of SAP Commerce. Let's evaluate its fundamental abilities
Product Catalogue Management:
Companies can simply manage their product catalogues with SAP Commerce Cloud, including product details, variations, price, and inventory. Businesses can use this to efficiently market their goods and give customers accurate, current information.
Order Management:
Strong order management features provided by SAP Commerce Cloud enable organizations to handle complicated order workflows, track shipments, handle refunds, and give customers real-time order status updates. The entire order fulfillment process is streamlined as a result, increasing customer satisfaction.
Content Management:
The platform offers strong content management tools that let companies develop and oversee interesting content for their e-commerce websites. In order to give a captivating online experience, SAP Commerce Cloud offers customizable content management capabilities for managing everything from product descriptions and photos to promotional banners and landing pages.
Pricing and Promotions:
SAP Commerce Cloud supports promotional campaigns and dynamic pricing methods. Based on client groups, purchasing history, and other factors, businesses can develop customized pricing policies, discounts, and promotions. This boosts revenue, fosters consumer loyalty, and encourages sales.
Customer Service:
Through the platform's integration of customer care features, organizations may offer top-notch customer support. The total customer experience is improved by features like self-service options, order tracking, and returns management, which promotes loyalty and satisfaction.
Analytics and Insights:
SAP Commerce Cloud provides powerful reporting and analytics tools. Businesses can learn insightful things about how customers behave, how sales perform, and how websites perform. These insights support the improvement of product offers, marketing tactics, and corporate operations as a whole.
Integration with other cloud platforms:
By easily integrating with other SAP cloud platforms, SAP Commerce Cloud enables companies to take advantage of new features and improve the entire customer experience. Let's look at some important integrations:
SAP Marketing Cloud:
Businesses may provide personalised marketing campaigns and promotions based on consumer behaviour and preferences by integrating SAP Commerce Cloud with SAP Marketing Cloud. Businesses can develop focused and pertinent marketing activities that increase conversion rates and customer happiness by utilising customer data and insights.
SAP Service Cloud:
By integrating SAP Commerce Cloud and SAP Service Cloud, companies can provide outstanding customer service. Businesses can offer seamless end-to-end customer service, including order tracking, returns, and exchanges, by integrating customer support processes with e-commerce operations. Long-lasting client connections are facilitated by this integration, which raises customer satisfaction.
SAP Customer Data Cloud:
Businesses may take advantage of customer identification and access management capabilities by integrating SAP Commerce Cloud with SAP Customer Data Cloud. Through this integration, customers may register, authenticate, and manage their profiles securely while maintaining data privacy and compliance. Additionally, it makes it possible to personalise interactions at several touchpoints, increasing consumer loyalty and trust.
SAP Sales Cloud:
Organisations can connect their e-commerce and sales activities by integrating SAP Commerce Cloud with SAP Sales Cloud. Sales teams are able to deal with consumers more successfully because to this integration, which offers a comprehensive view of client interactions and transactions. Additionally, it enables smooth order processing, inventory control, and sales performance monitoring.
Like each technology solution, SAP Commerce Cloud has its own advantages and factors to take into account. Let's examine both advantages and disadvantages:
Advantages:
Scalability: SAP Commerce Cloud provides a platform that is scalable and capable of handling large traffic levels and supporting business expansion. It can meet the requirements of both small and large businesses.
Personalization: The platform enables companies to offer tailored purchasing experiences, increasing consumer engagement and conversion rates. It enables companies to modify product recommendations, pricing, and promotions in accordance with the unique interests and behaviours of their customers.
Comprehensive feature set: To address the various demands of enterprises, SAP Commerce Cloud offers a full range of features and functionalities. Everything is covered, including order fulfilment, content administration, analytics, and product catalogue management.
Capabilities for integration:The platform enables seamless integration with other SAP cloud products, giving enterprises access to more features. The unified perspective of client interactions across channels is provided by this integration, which improves overall business efficiency.
Analytics and insights: The SAP Cloud provides strong reporting and analytics capabilities that help organisations better understand customer behaviour and streamline their operations. This data- driven strategy aids organisations in making wise choices, enhancing their marketing tactics, and boosting sales.
Disadvantages:
Complexity: Businesses have the chance to make use of specialised knowledge and resources by implementing and customising SAP Commerce Cloud. Although it could necessitate intensive development and integration work, its complexity enables enterprises to customise the platform to their particular requirements. Businesses can negotiate this complexity and realise the full potential of SAP Commerce Cloud by teaming up with knowledgeable experts.
Cost: The extensive features and capabilities offered by SAP Commerce Cloud are reflected in its pricing model. It's vital to regard it as a long-term investment in the expansion and profitability of the e-commerce operations, even though it might be an investment, especially for small and medium-sized firms. Businesses may take advantage of the value that SAP Commerce Cloud brings to their operations by carefully weighing the expenses and possible return on investment.
Learning curve:Staff training and SAP Cloud familiarisation provide an opportunity to upskill and empower the workforce. Businesses can ensure a seamless platform adoption and help their team members to become skilled in utilising its rich features by properly allocating resources for training and continuous support. Businesses can take advantage of the learning curve's opportunity for professional development and fully utilize to this.
Conclusion
For companies looking to improve their e-commerce capabilities and provide excellent client experiences, SAP offers a reliable solution. Your online business operations can be completely transformed by SAP Commerce Cloud thanks to its extensive capabilities, seamless integrations, and scalability. Before implementing the platform, it's crucial to carefully assess your business's needs, implementation needs, and budget. You can decide whether SAP Commerce Cloud is the best option for your e-commerce plan by understanding the key components covered in this blog..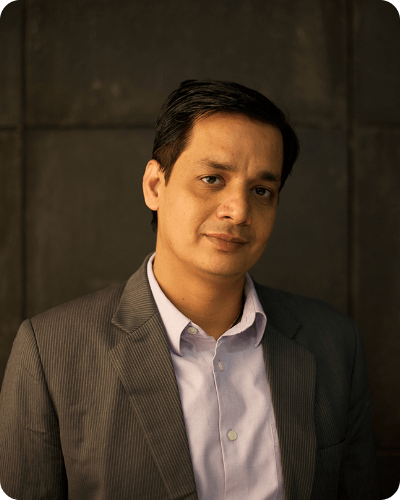 Author
Sandeep Palod
Sandeep Palod is a President at Navigator Software Pvt. Ltd. (Navsoft) With over 20+ years of experience in Information technology and service-based industries as a thought leader and speaker on all topics Artificial Intelligence (AI), Internet of Things (IoT), Automations, DevOps, AWS, he is passionate about bringing disruptive topics to research and development on current software service industry scenarios.